Cornwall Council has voted to reduce the amount of paper being used for agendas following a Social Media campaign by Colin Martin.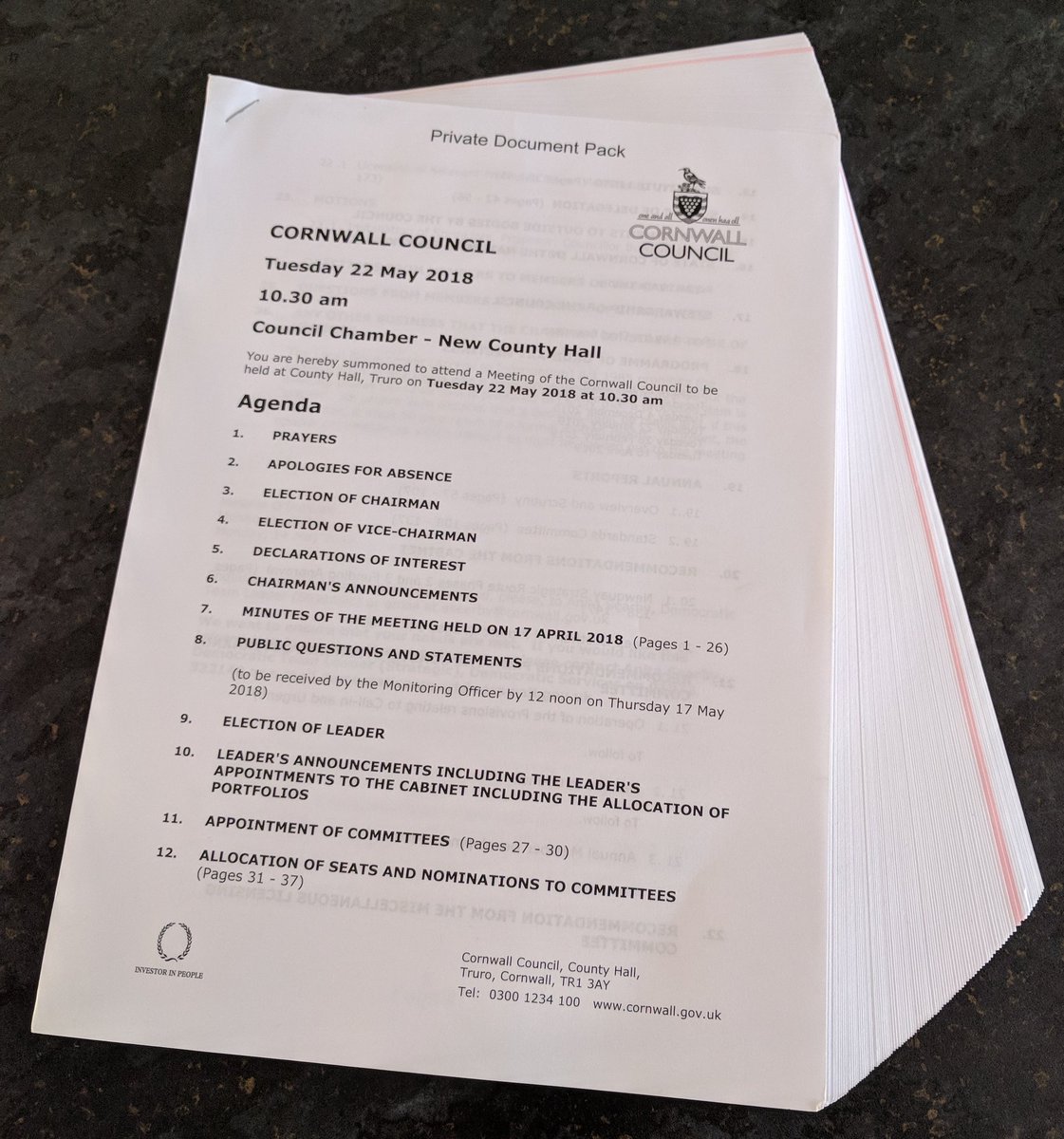 Lostwithiel Councillor Colin Martin went public after receiving bulky printed documents via post, despite repeatedly asking to receive all documentation online.
"I couldn't believe it" says Colin, "I had been sent another five hundred page document because three pages were confidential and couldn't be posted on a public website."
After making upgrades to online security, Cornwall Councillors are now able to be completely paper-free, and a motion at November's Council meeting called on more members to follow Colin's example. The move will save thousands of pounds in printing, postage and staff costs, as well as reducing the Council's environmental impact.
---
Find out more about our work - sign up for emails today:
---